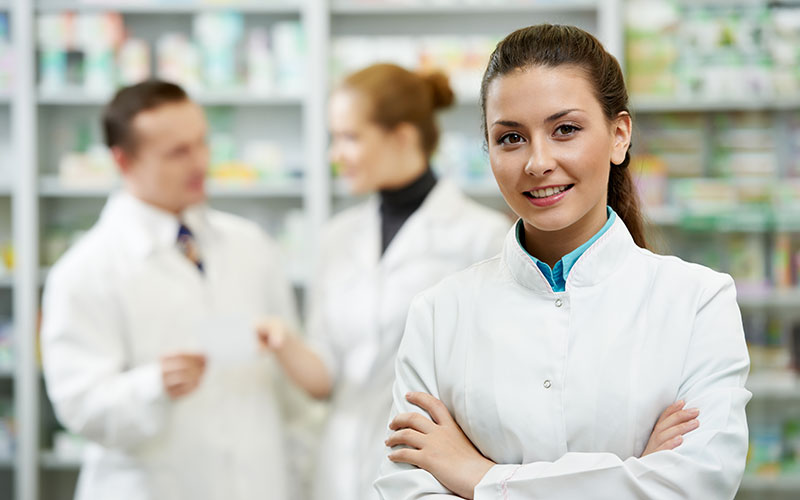 Innercare's full-service pharmacies are located in the Innercare – Brawley, Innercare – El Centro and next to the Innercare – Mecca. The pharmacies are licensed by the State of California and under the direction of full-time pharmacists.
We pride ourselves on friendly service and in educating our patients about their medications. We maintain and monitor patient drug profiles to ensure appropriateness of prescriptions and to prevent adverse reactions or interactions with other medicines.
We offer the following services:
Prescriptions – new and refills
Consultation with licensed pharmacist
New Prescriptions
If you would like to use the El Centro, Brawley or Mecca Pharmacy, let your Innercare provider know, and all future prescriptions will be sent to the pharmacy electronically. All you have to do is stop by and pick them up. The Brawley pharmacy only accepts prescriptions from providers who work at Innercare. The Mecca pharmacy is open to Innercare patients and to the public.
Prescription Refills
If you need a refill of your prescription, call the pharmacy or your Innercare doctor.
Consultations
Our friendly, licensed pharmacists are available to discuss your medication and answer all your questions.
Locations
Innercare – Brawley Pharmacy
900 Main Street
Brawley, CA 92227
Phone: (760) 344-6471
Innercare – El Centro Pharmacy
852 East Danenberg Drive
El Centro, CA 92243
Phone: (760) 460-4255
Innercare – Mecca Pharmacy
91-275 66th Avenue, Suite 200
Mecca, CA 92254
Phone: (760) 392-3222
Hours of Operation
Innercare - Brawley Pharmacy:
Monday
9:00 AM-12:30 PM

Closed for Lunch
1:30 PM-6:00 PM
Tuesday
9:00 AM-12:30 PM

Closed for Lunch
1:30 PM-6:00 PM
Wednesday
9:00 AM-12:30 PM

Closed for Lunch
1:30 PM-6:00 PM
Thursday
9:00 AM-12:30 PM

Closed for Lunch
1:30 PM-6:00 PM
Friday
9:00 AM-12:30 PM

Closed for Lunch
1:30 PM-6:00 PM
Innercare - El Centro Pharmacy:
Innercare - Mecca Pharmacy: