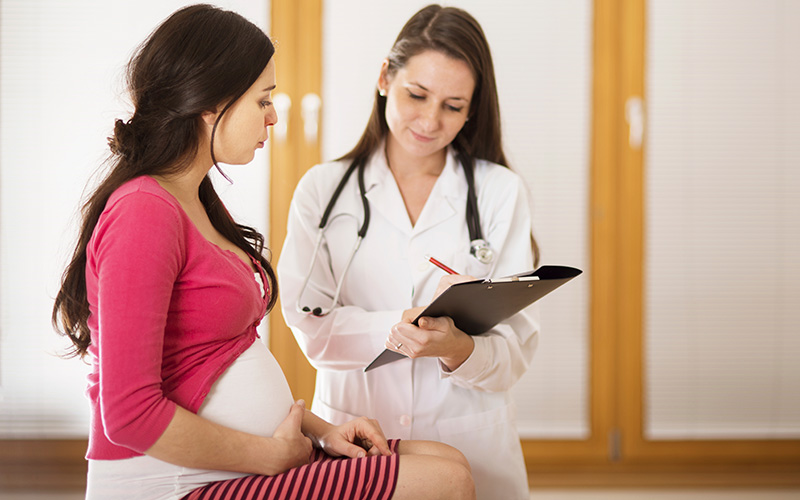 We care about our expecting mothers and their growing families. In addition to providing exceptional medical care, our dedicated staff also supports, educates, nurtures, and prepares you about what to expect during pregnancy and in the weeks that follow.
To schedule an appointment, contact one of the Innercare locations.
Prenatal Care
Our team of board-certified OB/GYNs and support staff provides medical care and case management to coordinate your entire pregnancy and after delivery. This includes:
Pregnancy testing and counseling
Medical care
Ultrasounds
Lab tests
Referrals
Post-partum visits
Pediatric transition
We deliver babies at either the El Centro Regional Medical Center or Pioneers Memorial Hospital.
Health Education
You will receive individual counseling to review physical changes during pregnancy and postpartum, common discomforts, fetal development, signs of labor, hospital registration process, family planning options, and more.
Nutrition Counseling
Our staff will teach you how to make healthy food choices and to understand how these choices affect your developing baby.
Breastfeeding Education and Support
We provide information about the risks of not breastfeeding, what to expect the first few weeks after delivery, how to produce enough milk, how to use and apply for a free breast pump, and more. A referral to WIC is also available if you need additional breastfeeding and nutrition assistance.
Dental Care
Our staff can provide you a referral to one of our dental clinics for a free dental cleaning and examination during your pregnancy.
Post-Partum Hospital Visits
One of our caring staff members will visit you at the hospital after you deliver your baby. She will check on you and your baby to ensure you are both happy and healthy. During her visit, she will schedule the follow-up appointment with your OB. She will also schedule your newborn's pediatrician visit as needed.
Have Innercare continue to care for your baby as he or she grows! Visit our Pediatric Services page for information.
Schedule Your Appointment Today!