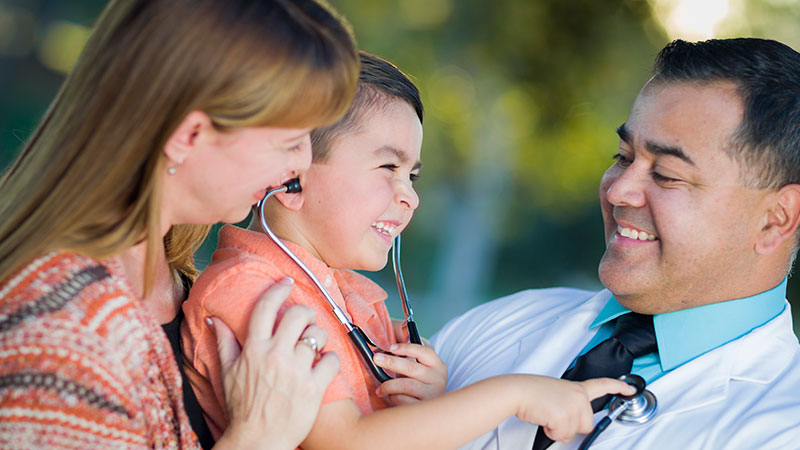 Our mission at Innercare is to improve the health and well-being of the communities we serve through providing access to excellent care, available to all.
We offer a variety of services and programs to address your health care needs. Our clinics are conveniently located throughout Imperial and Riverside Counties to serve you. No matter your health condition or income status, our courteous and professional medical staff is committed to treating all patients with the utmost dignity and respect. We offer a wide variety of health care services.
Please visit our individual services pages for more information:
After-Hours Access
Our Innercare – Brawley is open evenings and weekends for clients who don't require emergency medical care. If you experience a medical emergency, please call 911 or go to your nearest emergency room. If you have an urgent medical issue or a question that cannot wait, please call your clinic and the answering service will connect you with the on-call nurse.
Appointments
Appointments are recommended to ensure a timely visit. Visit our list of clinic locations to schedule an appointment. We ask that you please call at least 24 hours in advance if you need to cancel your scheduled appointment.
Walk-In Visits
Our Innercare clinics offer walk-in visits without an appointment. Wait times for walk-in patients may vary widely depending on the medical needs of other patients. We recommend calling before arriving to ensure availability and approximate wait times.
What to Bring
Please bring the following information to every patient visit at a Innercare clinic:
Proof of identification
Your insurance card (if you have one)
The medication bottles of your current medications (including vitamins, herbs, and dietary supplements)
Your child's immunization card (for pediatric visits)
Completed health forms (click here to download)
Any forms you want the provider to sign
Payment Options
We accept most health insurances (including Blue Cross, Blue Shield, Anthem, Aetna, Cigna, Tricare, Medi-Cal and Medicare), cash check, Visa, MasterCard, and debit cards.
Payment is due in full at the time of service, unless an arrangement (payment plan) has been set up prior to your appointment. For a minor, the patient's accompanying adult, parent, or guardian is responsible for payment at the time of service.
Innercare serves all patients regardless of their ability to pay. Patients without insurance coverage are encouraged to inquire about available programs and discounts.
Healthcare discounts, or sliding fees, are offered based on family size and income as defined by federal poverty guidelines and subject to verification of current income. Nominal fees charged for essential services will be collected as applicable. Patients may speak with the front desk staff for questions or an application. Patients may apply for the discount at any time. Healthcare discounts renew annually.
Other public healthcare programs may be also available, based on eligibility, to cover the cost of services.
You have the right to receive a "Good Faith Estimate"
explaining how much your medical care will cost
Under the law, health care providers need to give patients who don't have insurance or who are not using insurance an estimate of the bill for medical items and services.
You have the right to receive a Good Faith Estimate for the total expected cost of any non-emergency items or services. This includes related costs like medical tests, prescription drugs, equipment, and hospital fees.
Make sure your health care provider gives you a Good Faith Estimate in writing at least 1 business day before your medical service or item. You can also ask your health care provider, and any other provider you choose, for a Good Faith Estimate before you schedule an item or service.
If you receive a bill that is more than $400 above your Good Faith Estimate, you can dispute the bill.
Make sure to save a copy or picture of your Good Faith Estimate.
For questions or more information about your right to a Good Faith Estimate, visit https://www.cms.gov/nosurprises or call 1-800-985-3059.
Innercare staff members are available to assist patients regarding insurance concerns, the healthcare discount application, payment plan set up, access to services, and eligibility requirements for government programs.
If you plan to pay for services based on the sliding fee scale, please bring the following information:
Paycheck stubs for one month
Most recent tax return
Number of family members living with you
Questions or Concerns
If you have questions or would like to express any concerns about your care or service, please contact your clinic to speak with the Clinic Manager.
If your concerns and questions cannot be resolved at this level, they will be reviewed by our Care Coordination team.
All complaints and concerns are also reviewed by our executive team.
Schedule Your Appointment Today!