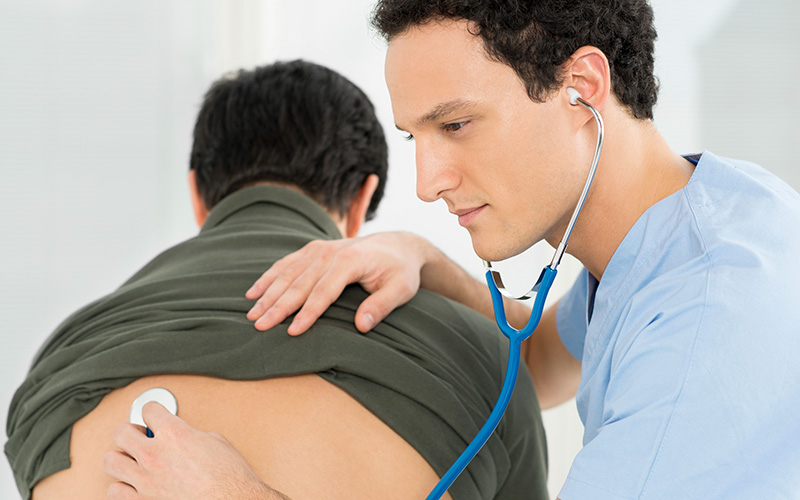 Immigration Medical Exams
Immigration medical exams are required for anyone applying for U.S. permanent residency. The medical exam will determine medical eligibility for a visa or green card. The exam checks for serious or communicable diseases, mental disorders, and drug problems.
To schedule an appointment, contact one of the Innercare locations.
What to Expect During the Exam
The doctor will ask about:
Your medical history
Your drug and alcohol use
Any psychiatric illness
Symptoms that suggest cardiovascular, pulmonary, musculoskeletal, and neuropsychiatric disorders
The doctor will review:
Chest X-rays and treatment records to see if you have or have had tuberculosis
Your police, military, school or employment records for possible psychiatric illness
Your vaccination record
The physical exam includes:
A check of your eyes, ears, nose and throat, extremities, heart, lungs, abdomen, lymph nodes, skin and external genitalia
A mental status exam to assess your intelligence, thought, comprehension, judgment, mood, and behavior
Any tests to diagnose, or confirm diagnosis of, any disease that could make you ineligible for permanent residency
Blood draw
Chest X-rays
Vaccinations
Bring a copy of your vaccination records. If you haven't had certain vaccines, the doctor will give them to you during the exam.
Schedule Your Appointment Today!
Innercare – Calexico
(760) 357-2020
Clinic Info